Our Work
As part of its endeavour, Habitat for Humanity focuses on the following aspects in relation to housing.
Shelter Assistance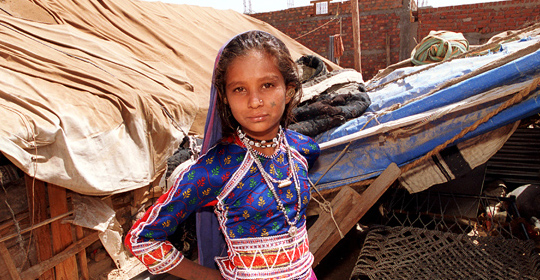 We provide a decent place to live by the means of:
1. Construction of a new house
2. Rehabilitation of Houses: Restoration of a dwelling that once met the required standards.
3. Incremental constructions: A construction intervention that addresses a build in stages.
4. Home repairs: Repair will include patching, restoration or minor replacement of materials and building components for keeping the house in good or sound conditions.
5. Home improvements: To reduce the vulnerability of the family in the areas of health or safety.
________________________________________________________________________________________________Read More
 Disaster Response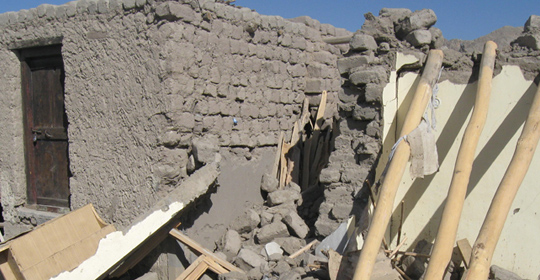 Habitat for Humanity is recognised as a leader in provision of safe housing and shelter assistance to those lacking the resources to obtain adequate housing on their own. We, through our Disaster Response initiatives attempt to assist communities and families in building their capacities, to reduce their vulnerabilities, to minimise the impact of hazards and provide housing solutions to help families in the construction of disaster-resilient houses. Disaster Response is an integral part of Habitat's Mission, and we will respond whenever and wherever disaster strikes.
 Program Intervention Areas:
1. Provision of Emergency Shelter Kits: An Emergency Shelter Kit (ESK) contains tools that will help people to repair or convert given materials into physical structures to save their lives / and to live in a safer place and to have privacy till durable housing solutions are derived. This immediate shelter assistance will help families to instil confidence to negotiate for permanent shelters.

2. House Repairs:  Habitat will repair and renovate the partially damaged houses and make it safe and fit for dwelling till durable housing solutions are derived.  The affected people can regain confidence and rebuild their life with dignity.
3. Reconstruction of Houses: Habitat will construct permanent houses (Disaster Resistant) for those families who have lost their houses. Habitat will work with the Corporates, Institutions and Foundations for raising the needed resources and volunteer support.
4. Disaster Resilience Communities and Construction Practices through Disaster Risk Reduction Initiatives: HFH India community based disaster risk reduction and mitigation initiatives will assist communities to gain knowledge & identify their resources and develop an active Disaster Response and Risk reduction plan for their community members. General awareness will be created on disaster resilience construction practices – promoting safe houses.
________________________________________________________________________________________________Read More
Housing Support Services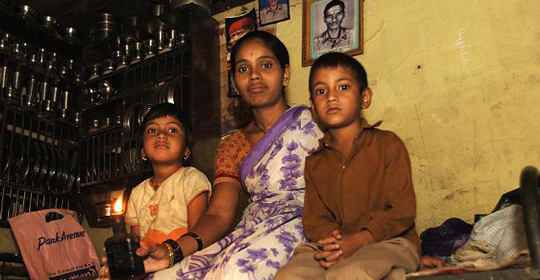 We provide the following Housing Support Services:
1. Housing Micro Finance technical Assistance Centre: Habitat India has established an Assistance Centre to promote a vibrant Housing Micro Finance (HMF) sector and provide housing support services (HSS) that will transform families and communities.
2. Hygiene and Sanitation: Disposal of human excreta in a safe, hygienic and scientific manner is integral part of rural sanitation. Habitat India through its partner agencies has implemented rural hygiene and sanitation programmes in several districts of Maharashtra and Gujarat.
3. Renewable Energy: Presently, the country is spending a fortune in importing fossil oil which can hardly be afforded for long on the face of developmental needs. Due to lack of access to LPG gas for domestic consumption communities are felling trees for firewood use. This is degrading environment as well as smoke is causing respiratory problems for women.  Habitat India implemented a Bio gas project in Dharampur block, Valsad, Gujarat for 30 low income families. Observed project outcomes included:
Income of families and their standard of living increased.
Production of energy (heat, light, electricity).
Transformation of organic wastes into high quality fertilizer.
Environmental advantages through protection of forests, soil, water and air.
Global Environmental Benefits of Biogas Technology.
Reduction of workload, mainly for women, in firewood collection and cooking.
Improvement of hygienic conditions through reduction of pathogens, worm eggs and flies.
4. Safe Drinking Water: Around 37.7 million Indians are affected by waterborne diseases annually and 1.5 million children are estimated to die of diarrhea alone.
Habitat India supports communities in its program locations to implement appropriate and suitable activities to increase access to safe drinking water.
________________________________________________________________________________________________Read More
 Vulnerable Groups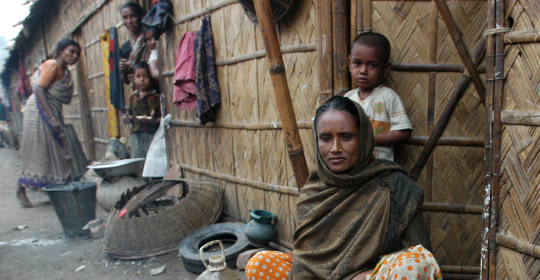 1.Tribal Housing: Tribal communities have been progressively alienated from their traditional rights over natural resources like land, forest, river and that has eroded the very basis of their existence. Despite constitutional provisions like protective discrimination and reservations, on most development indicators like health and literacy tribal communities continue to lag behind, even after 60 years of India's independence.
Habitat India therefore focuses its intervention on tribal communities across the country.
2. Women Empowerment: There are disproportionately more poor women than there are poor men in the world. A low-income woman is more likely to live in an unsafe and substandard house, without access to services, on land that makes her vulnerable – whether to natural disasters, eviction or exploitation. There is also a higher likelihood that she will suffer from poor health and/ or that the area in which she is living in is unhygienic.
Land tenure laws often deny women the ability to possess land. Living in a safe, decent home on land that provides security for the whole family is a major step in helping improve lives. This provides choice and opportunity for women – they are able to leave the home to earn an income and hold their ground when decisions are made. Habitat India therefore focuses its intervention on women.
3. People with Disabilities: There are over 600 million disabled people worldwide, 80% of whom live in developing countries. Disabled people are commonly the poorest of the poor in society, experiencing social exclusion and discrimination at all levels. Habitat India understands the needs of these people and works towards the attainment of a better and brighter for these individuals, such that they can lead the normal life they deserve.
4. Vulnerable Children: About 20 million children, about 4% of their population in India are orphans. These constitute a highly vulnerable group of minors that are susceptible to exploitation and discrimination. As part of its intervention and outreach, Habitat India addresses housing needs of these children.
______________________________________________________________________________________________________________
Housing Innovations
Habitat for Humanity India, in its endeavour to mitigate the impact of housing on the environment, is constantly experimenting with alternative materials and technologies.
1. Recycled Tetra Pack Roofing Sheets: We, at Habitat India, have developed roofing sheets made of 100% recycled waste Of Tetra pack material. The sheets have proven to be fire retardant and anti-fungus under extreme weather conditions. The sheets' semi reflective surface also makes it more luminous thus substantially reducing the costs incurred on electricity. Moreover, tests have shown that these sheets keep homes cooler by about 25% compared to conventional roofing systems. The lightness of the product and its zero water absorption property also prove it to be economical in the long run as investments in structural fabrications get reduced by almost 50%.
2. Natural Heating: Habitat homes are built with environment-friendly features and in-keeping with traditional local architecture and building methods. The houses build in Leh for instance; Habitat has incorporated a key environmental feature in each house – a south-facing trombe wall. A trombe wall is a wall separated from the outdoors by glazing and an air space. Connecting this air space with the inside of the house are two vents, one at the top and one at the bottom. During the day the sun heats the air and then the solid wall behind; warm air rises and enters into the room, hence providing additional heat. The rising air, in turn, pulls in cooler air which is then heated. The thick walls and multi-layered flat roofs provide excellent insulation.
3. Compost Toilets: Each Habitat house has a private compost toilet located outside the main structure. These clean, low-tech system toilets utilize natural processes to deal with human waste; it does not have to be treated with chemicals or need an expensive sewerage network. The system does not need water, an important consideration in arid regions such as Leh where this housing innovation was implemented. The resultant matter is organic and can be used as natural fertilizer improving the structure and nutrient value of the soil.
4. Smokeless Chulha: The smokeless chulha is an improved version of the traditional Chulha and has several added advantages. The closed design of the smokeless Chulha uses the heat from burning wood more efficiently and diverts carcinogenic fumes out of the home through an overhead cement pipe. This results in a smoke free kitchen which in turn safeguards the health of a family. The design of smokeless chulha prevents sparks from emerging, thus rendering it safer to use. It also doesn't require frequent plastering, unlike the traditional chulha, and saves thus fuel.