Housing Support Services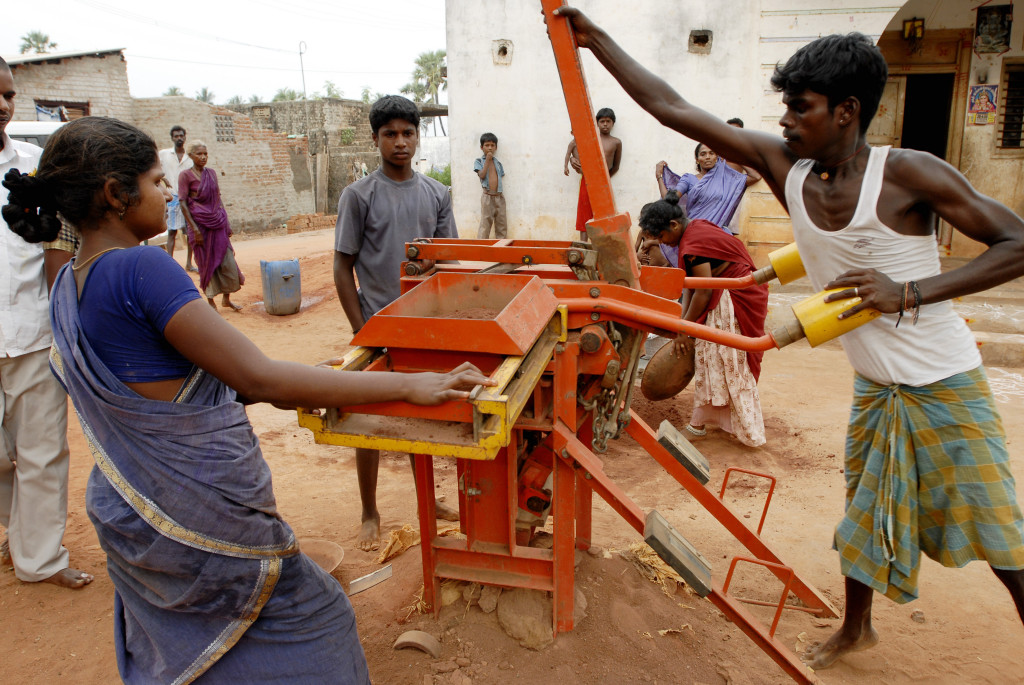 Housing Support Services (HSS)  are a set of activities that are designed to encourage, orientate, and support families when constructing adequate housing through the progressive building process in stages.
HSS seek to:
o    Help families define their housing goals.
o    Improve housing quality, mainly in terms of security and functionality.
o    Increase family satisfaction with the quality of improvements carried out.
o    Reduce construction costs and time.
o    Increase families' capacities to carry out progressive improvements to their housing.
The housing support services aim to help families make the right decisions when improving their homes, and to acquire the basic knowledge to provide follow-up on home improvements.
1.Construction Technical Assistance

Information support to families on house design, cost effective techniques, construction technical assistance, Construction related skills training, financial literacy etc. Read more
2. Environment Friendly Initiatives and Climate Change adaption and mitigation Programs
Promote appropriate construction technology and materials that reduce the impact on environment. Encouraging families and communities in using sustainable construction practices and methods that are relevant to different geographical regions which has limited impact on the environment.
3. Advocacy and Dissemination on Housing Conditions
Promoting low cost housing models, technology, materials. Sharing of good practices and lessons learned. Dissemination on appropriate housing technology, housing models and materials though appropriate mediums and forums. Market researches to know the changing trends in housing products and need for housing support solutions.
4. Promoting Hygiene and Sanitation practices
Generating awareness and promoting Hygiene and sanitation practices Identifying and implementing appropriate sanitation facilities. Read more
5. Safe Drinking Water and Renewable energy sources
Implement appropriate and suitable activities to increase access to safe drinking water and renewable energy. Read more
Housing microfinance loans are a lot smaller than Habitat for Humanity's original housing loans, which makes them quicker to pay back and therefore less of a burden to families. Through housing microfinance and the CTA program, Habitat supports incremental building. Our beneficiaries' houses are built progressively with small loans that must be paid off before the next stage is built. In this approach, the family is assisted in deciding which part of the house is the priority for them to move toward better conditions. By combining resources with partner MFI's, Habitat is able to assist many more families in their quest for quality, affordable housing.