Awards and Accolades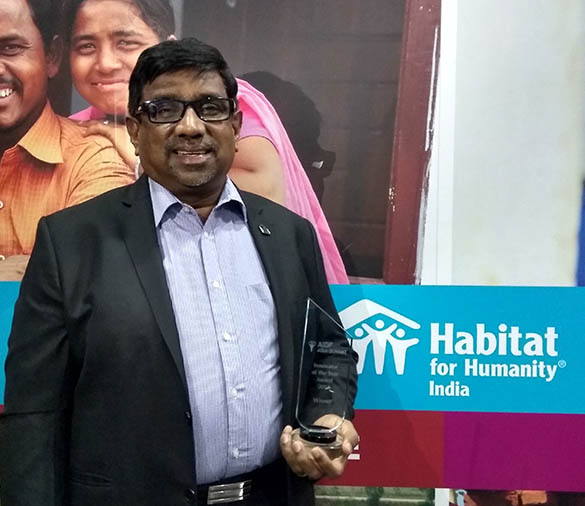 Habitat India Is The Innovator Of The Year 2018! 
Habitat for Humanity India's Managing Director, Rajan Samuel bagged the Innovator of the Year 2018 award at the Aid and International Development Forum. The award was announced at the AIDF Asia Summit held on 21stand 22nd June 2018 at Bangkok, Thailand. Rajan Samuel's commitment to spearhead the design and implementation of several creative and impactful projects to improve the living conditions of the families in India served as the cornerstone for the award.
The citation by the Aid and International Development Forum says,
"Rajan and Habitat India is instrumental in operationalising Habitat's global advocacy for smart systems and policies that improve access to decent and affordable shelter on the ground. Indeed, Habitat for Humanity's interventions in India contributes not only to India's but to the Asia-Pacific region's progress towards achieving sustainable development."
To read more click here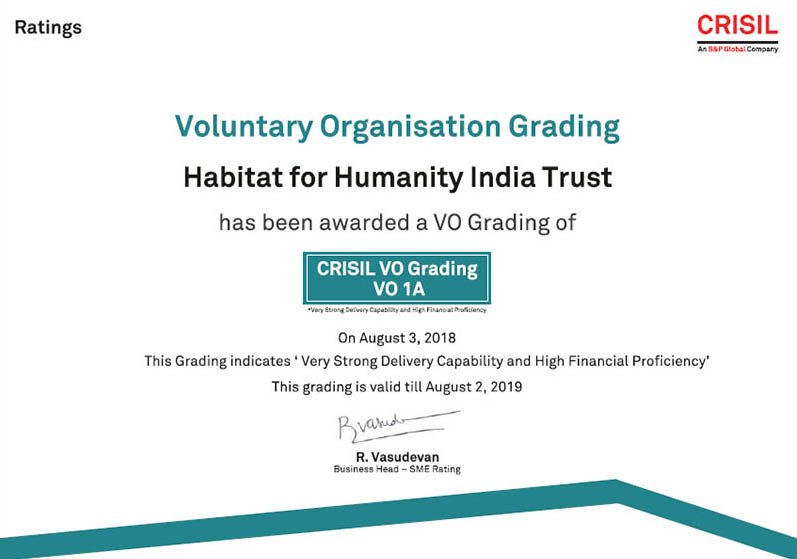 CRISIL Voluntary Organisation(VO) Grading
Habitat for Humanity India is glad to announce that as of 3rd August 2018, we have been assigned a rating of A1 by CRISIL. This rating indicates that Habitat India has high financial proficiency and very strong delivery capability in achieving objectives set in a sustained manner, and is the highest rating that can be achieved by a VO (Voluntary Organisation). Our rating is the independent opinion of CRISIL regarding our capabilities in relation to other VOs, based on our past performance, and indicative of our abilities for the future!